Author bio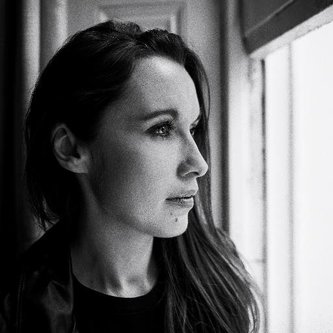 Nuala Ellwood - book author
Nuala Ellwood is the daughter of an award-winning journalist. She was inspired by his experiences and those of foreign correspondents such as Marie Colvin and Martha Gellhorn to secure Arts Council funding for her research into PTSD for her debut psychological thriller MY SISTER'S BONES.
Nuala Ellwood is the author of books: My Sister's Bones, Day of the Accident, The House on the Lake, Der Unfall: Roman
Author Books
01
Are You Brave Enough To Go Back?

Kate Rafter is a successful war reporter. She's the strong one. The one who escaped Herne Bay and the memories it holds. Her sister Sally didn't. Instead, she drinks. But when their mother dies, Kate is forced to return to the old family home. And on her first night she is woken by a terrifying scream.

What secret has Kate stumbled upon?

And is she strong enough to uncover the truth . . . and make it out alive?
02
They say you killed...But What If They're Wrong?

Sixty seconds after she wakes from a coma, Maggie's world is torn apart

The police tell her that her daughter Elspeth is dead. That she drowned when the car Maggie had been driving plunged into the river. Maggie remembers nothing.

When Maggie begs to see her husband Sean, the police tell her that he has disappeared. He was last seen on the day of her daughter's funeral.

What really happened that day at the river?
Where is Maggie's husband?
And why can't she shake the suspicion that somewhere, somehow, her daughter is still alive?
03
**THE THIRD NAIL-BITING THRILLER FROM THE BESTSELLING AUTHOR OF MY SISTER'S BONES AND DAY OF THE ACCIDENT**

No matter how far you run . . .
He's never far behind

Lisa needs to disappear. And her friend's rambling old home in the wilds of Yorkshire seems like the perfect place. It's miles away from the closest town, and no one there knows her or her little boy, Joe.

But when a woman from the local village comes to visit them, Lisa realizes that she and Joe aren't as safe as she thought.

What secret has Rowan Isle House - and her friend - kept hidden all these years?

And what will Lisa have to do to survive, when her past finally catches up with her?